Pre.S. Stay tuned till the end of the article for 2 ways to market your brand during times of economic downturn.
I read a consumer behavior article right after the New Year and it stated, "Come back in a year and tell us if cutting your budget was a good idea." It was a bit passive aggressive—but, I'll take the point.
Here's what we know about marketing during a recession: the economy always recovers, but not every brand survives. (At least that's what almost 100 years of data tells us.)
During the Great Depression of 1929, when Ford Motor Company cut their marketing spend, a newcomer brand named Chevrolet decided to expand theirs and increase market share. And while Ford started off outselling Chevrolet by 10 to 1, Chevrolet came out of the Great Depression outselling Ford!
Chevrolet did this by increasing their Extra Share of Voice (ESoV), which is the percentage of marketing spend compared to total expenditure by all brands within the category. When competitors are less visible and advertising is less noisy, it's easier to capture attention and stand out.
The same thing happened with Camel Cigarettes—the top-selling tobacco brand in the same period. But during the Depression two other brands overtook them in sales because Camel cut their advertising spend while their competitors expanded it.
And Nike tripled its marketing spend during the stock market crash of 1987 and emerged from the recession with 9 times higher profits than it had going in! To this day, Procter & Gamble follows the philosophy of not reducing marketing and advertising during times of economic downturn.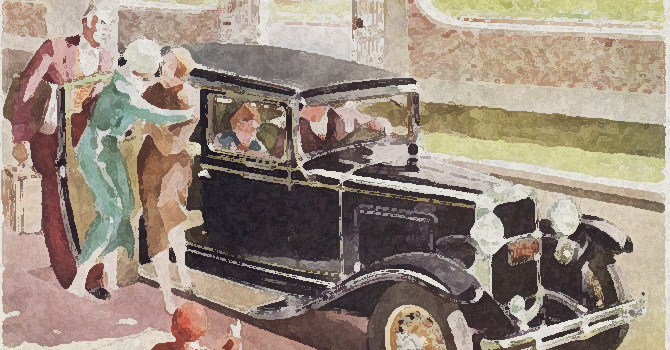 Business Should Grow Their Ad Spend During Recessions
If history repeats itself, brands that did not cut their marketing spend during the period of economic downturn, grow faster in the early part of economic recovery.
So, while it may be tempting to cut your marketing and advertising spend during a recession, it's not the smartest way to build a long-lasting business.
Within our marketing agency, clients have reached out to me in the last few months about wanting to reduce ad spend or pause completely. And I've come to realize that there are two things at play when this happens. First: CMOs and CEOs want to be good stewards of the brand and spend marketing dollars efficiently. And second: pausing marketing campaigns feels a lot easier than other cost-cutting options. (Layoffs, downsizing, and shutting down stores is a much bigger lift than dialing back ad spend.)
Here's what happens when you resist the urge to go dark. This is a real client story. The client is an e-commerce brand selling high-end home goods:
In 2021, the country was in a period of economic growth. Unemployment was low and wages were up. People were still in the habit of spending their money on goods and products rather than services and experiences. Brands that had a physical product to sell online did quite well.
But when 2022 came around, we experienced unprecedented layoffs, high interest rates, and there were fears about a looming recession. And then, our clients asked us to pull back ad spend. But a few decided to trust our guidance and go in a different direction—the direction of Chevrolet, Nike, and Proctor & Gamble. And over the course of one month, we teamed up to activate new campaigns that were tailor-made for a recession.
We presented a plan to change messaging strategy to lean heavily into marketing peace of mind, reassurance, and messages that focus on the absence of a negative emotion and reassurance that "bad things" won't happen.
We reframed non-essential products as being even more essential under the current circumstances using emotion.
We maintained sales for deferrable purchases by bundling products, offering price incentives, and attaching never-before-offered accessories and services to them.
We launched new campaigns that only go after audiences who are price insensitive and gave Facebook and Google signals that we're prepared to spend more than the competition to acquire them.
We also picked up email marketing efforts because it continues to provide solid ROI.
The results were astonishing. Our client generated more revenue in 2022 (the year of economic uncertainty) than 2021 (the year of economic growth) with a very high degree of profitability. This was all made possible by pivoting our marketing strategy and the brand's competitors going dark.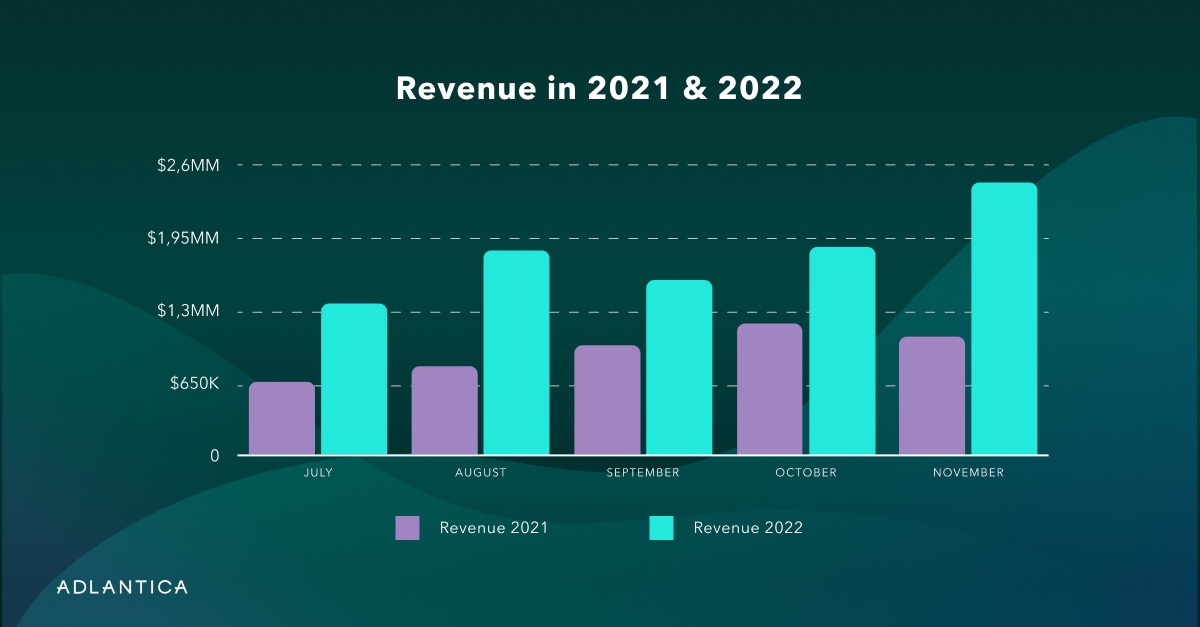 If You Go Dark, Others Will Be More Visible
Pausing or pulling back on marketing during times of economic downturn is like handing over the baton to your competitors and newcomers in the industry. Competing brands will display they have more staying power and consumer trust in those brands will increase. And the data also shows us that consumers continue to stick with those brands even after the economy picks up.
In sum, people remember the brands that stayed with them, instead of disappearing on them, when times got tough.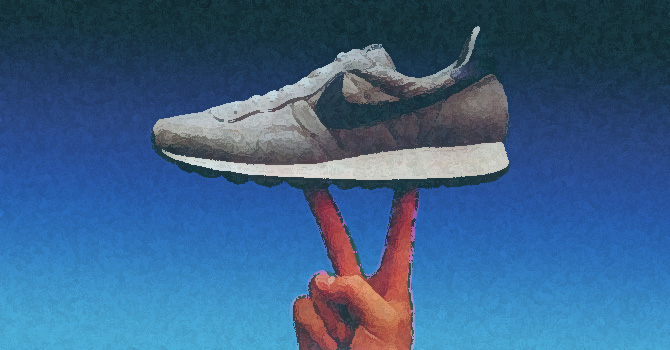 2 Ways to Show Staying Power in an Economic Downturn
Increase brand visibility. This obviously includes paid advertising, but it goes beyond running ads as well. Stay connected with your customers through social media, email, and all other channels. Reach out and offer help; don't offer products and promotions only.
During the pandemic, Nike went above and beyond by making the Nike Training Club app, which contains workouts and training tips, available for free. And Mattel, the toy manufacturing company, knew that lockdown was negatively impacting play time. They built a website to help working-from-home parents give their children safe play-from-home opportunities. The website was filled with games, craft projects, printables, videos, and more all for free.
Promote price promotions strategically. Consumers don't stop spending during a recession. They do, however, change their purchasing behavior. They spend more on products and less on services and experiences. Most just look for better deals, opportunities to bundle, and get more out of their dollars. And companies that offer customers these opportunities tend to grow during recessions.
Recessions provide a catalyst for some brands to win and others to lose. In order to grow in 2023, brands need to continue (and even expand) marketing and advertising efforts. Don't forget your customers during times of hardship and they'll stick with you during times of ease.
To Every Brand That Thinks Long-Term,