I grew up with very little money and support.
As a kid, I remember going back to school after summer breaks and the teacher would go around asking what we did over the summer. Family vacations to the Grand Canyon and Disney World were some of the popular answers. When she got to me, I talked about the time I went to McDonald's and got a kid's meal. Another year, I talked about how my mom let me have four quarters so I could go to the arcade.
My teachers usually gave me confused looks and I could hear other kids let out half-suppressed laughs. Labeled as an outlier from day one, I went unnoticed by my teachers and classmates for the rest of the year.
When you grow up on the low income side of town as I did, getting ahead and learning from knowledgeable mentors is difficult. My immediate circle wasn't very productive, either:
-My father left to seek more interesting opportunities and enjoy his youth; and
-My mother worked two jobs every day to support us and couldn't play an active role in my life.
Fish Out of Water
Goldfish have this inexplicable tendency to jump out of their tank, risking life and fin, when their environment becomes inhospitable. That sounds radical but it's not that strange. Isn't it exactly what we do to flee war-torn countries, natural disasters, and toxic relationships? Like the goldfish, I dreamt about breaking out of my environment to make something of myself.
I wasn't happy in our small, dark apartment and I didn't want McDonald's to be the highlight of my kids' summers. I didn't enjoy wearing the same clothes to school multiple days in a row, either. A classmate once asked me, "Is that your favorite outfit, or something?" I felt life could be better and living on the poverty line felt like settling for less than what was possible.
When you grow up without friends, you have plenty of time to stare at the wall and dream about your future. I wanted to start a successful company, become a leader, buy a beautiful home, and have a two-parent family. (You always want what you don't have.) I wanted to buy my mom a nice car, too.
But goals are just thoughts that live in your mind. I didn't know how to go from not being able to buy lunch at school to living in a house you see in magazines; from not having a father to becoming a father figure for my son; and from hand making birthday gifts for my mom to buying her a nice car with a bow on top. Without a mentor to inspire me, I felt like my goals would only be dreams.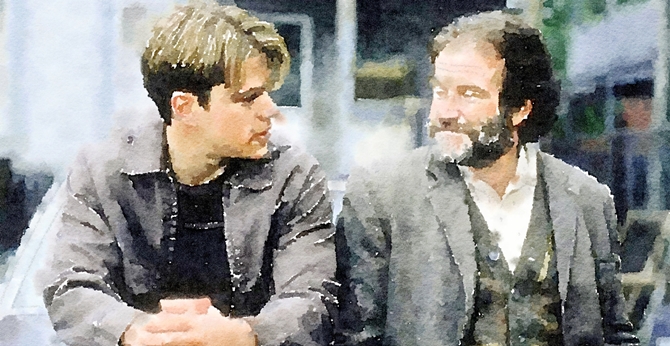 I Will Never Do That
When I was 19 years old, I found myself with a ton of free time. Let me take that back. "A ton of free time" probably isn't the most accurate term. I was on chemotherapy and waiting to see how long I had left to live (a story for another time). But taking a break from college and work to undergo cancer treatment definitely gave me time to revisit my goals. I prayed for another shot at achieving the goals I had set so long ago.
It was at this pivotal point in my life that I read a quotation by an 8th century theologian who was respected for his impeccable character and good manners. When he was asked how he came to be so admired and world-famous for his dealings with other people, he replied:
"I learned manners from watching the ill-mannered. When I saw them doing something I didn't like, I said, 'I will never do that.' "
When I read that quotation, my head fell back in my treatment chair, and I looked through the ceiling as my mind finally started to open. I realized that my idea of a mentor-mentee relationship had been limited till that point. I needed to stop expecting Robin Williams in Good Will Hunting to fall from the sky and mentor me one-on-one. I recognized that I could learn just as much from people who made me want to say, "I will never do that." Time to reverse engineer.
Who were the people I did not want to be like? Without naming any names, I can tell you they were very close by. They regularly made poor decisions by failing to weigh the good versus the bad; their actions made problems worse, not better; and they blamed other people for their situation instead of working to fix it. These were my illustrious mentors and they helped me understand the three skills I needed to develop in order to succeed. Those were: strategy, problem solving, and opportunity creation.
Strategy, Problem Solving, and Opportunity
Strategy to help me avoid unnecessary and expensive problems. Problem solving to equip me with tools that overcome challenges and blockers. And opportunity creation to show me where to lay the bricks and create paths that move me forward.
Whenever I read about successful people, whether it's Henry Ford, Jeff Bezos, or Steve Jobs, I realize that these are the 3 top competencies they possess. And the difference between being good and becoming great depends on our level of mastery in these three subjects.
The purpose behind me creating this blog is to share the best of what I've learned with you. Every week you can expect to read or watch something that aims to help you make the most out of your business. If that interests you, I hope you'll subscribe.
I thank my mentors for teaching me these valuable lessons. Although, they don't know who they are.
To my mentors,